Lockdown
Perhaps the most universal and profound shift in corporate strategy in my memory has been the rush by service businesses, especially professionals, to remote working. Many professional practices, except notably the 'Big Four' accounting firms did not encourage, or in some cases even support, staff regularly working at home. At the heart of this reticence is culture: for example, expectations of people's availability, trust issues between staff and management, the mode(s) of technical development employed, and perhaps an understandable pride in, and enjoyment of, a buzzing, sociable office.
So when lockdown first came, many businesses struggled greatly with the adoption of a remote working strategy. As this article from several years ago in the Harvard Business Review makes plain, when strategy and culture collide, culture always wins. Culture is, by definition, deeply rooted in your business. If your culture isn't compatible with remote working, then remote working is destined to be, at best, ineffective. At worst, it will demoralise people and make them question the judgement of their management team.
"A strategy that is at odds with a company's culture is doomed. Culture trumps strategy every time"

Cultural Change That Sticks, Harvard Business Review (July 2012)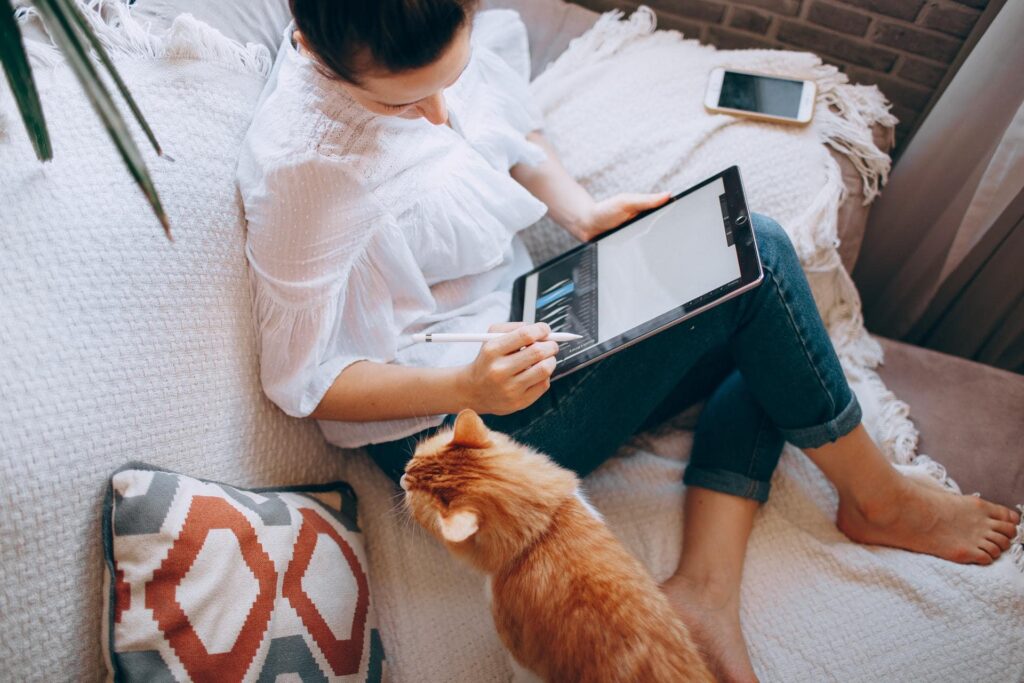 The right culture?
My firm Praxis actually started in business after lockdown (albeit as an amalgam of two existing teams) and so my partners and I had to forge a new culture out of necessity. We value coaching, mutual trust, small-scale collaboration and flexibility in how and when we work. We don't work in big teams, and we were willing to sacrifice staff being constantly available in order to give people uninterrupted stretches of focus time. And so our strategy was to rent top quality office space with half a desk per person, but to encourage staff to work anywhere and everywhere they found comfortable, ideally with least 50% of their working week away from the main office.
We knew that to make a success of this approach we would need systems for remote coaching, shared task management, a fast system for staff to get hold of partners and effective ways of standardising work flows. All of these elements are now in place, and although not complete, our team have confidence in our systems and we trust them to work effectively.
The current situation is not how we want to live: we have empty desks, the office building's bar and barrista station are closed. Although culturally we like staff to take the lead on their own training, coaching sessions are an important part of this, and meeting over a flat white on the terrace would be far far more enjoyable than a Teams meeting and likely to yield more engagement. So even for a business culture suited to lockdown, the current situation is far from optimal.
Making it work
Over the last year I have read dozens of articles loudly extolling the benefits of 'the new normal'. But I have also heard from creative sector clients who are quietly confident that there is no substitute for being able to lean over someone's shoulder to see their work, and that being able to resolve design issues with immediacy requires people to come together quickly, which is difficult when you have granted flexibility to employees.
But the end is hopefully in sight, and all businesses should be asking:
What are the characteristics of our culture and values?
Are we comfortable with where we are, or is change desirable?
Would our culture allow for more flexible working arrangements? And if so, do people want this?
If flexible working won't work, can we explain to people why?
Regardless of your values and choices, it is clear that once this crisis is over, current and prospective employees will expect businesses to articulate why they operate the way they do, and what the benefits are to all concerned.
There will be no universal approach and no best practice, except for an authentic culture and strategy that fits.