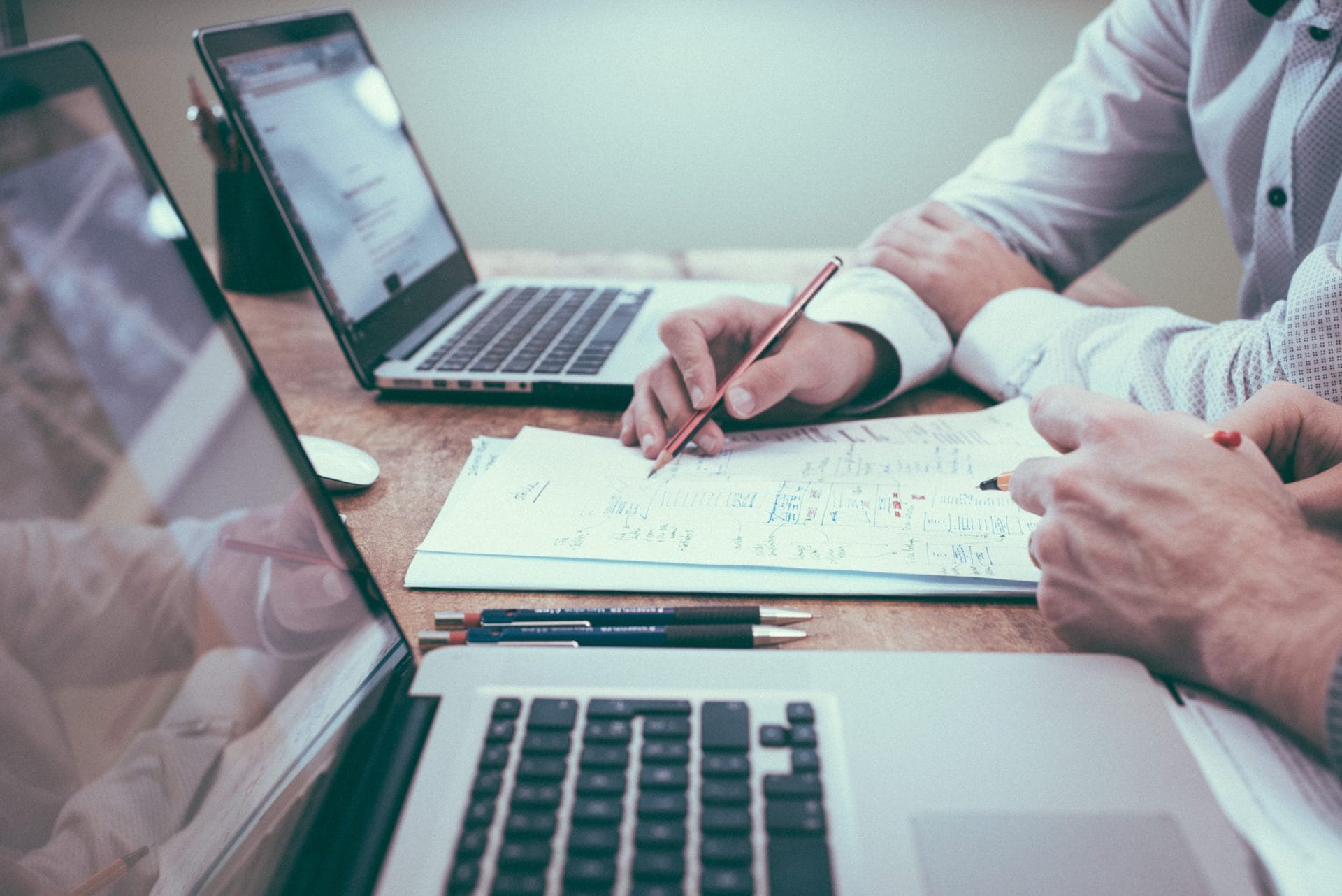 Auditing
Non-statutory and statutory company audits in London
An audit investigates whether a business's financials present a fair and accurate view and can help you understand how well it's performing. This can be in terms of its financial health as well as its internal reporting standards and it can help identify key areas for improvement. An audit improves operational effectiveness by helping eliminate inefficient policies and procedures.
Auditing is sometimes required by law. But, it can be equally beneficial to business owners to understand every corner of their business.
Praxis carries out professional audits meeting the standards of the FRC, the ASB, and the ICAEW. An audit from Praxis can help to improve the operational efficiency of your business, help you locate and minimise business risks and elevate the standards of internal controls and reporting.
Statutory audits
A statutory audit is one required by law. It is a legally mandated requirement that is often required for large corporations. Other organizations, such as charities, are also required to conduct statutory audits. However the UK government has various exemptions in place, and these can be used to avoid a legally mandated audit. You are exempt from a statutory audit if your business meets any two of the following criteria:
Annual turnover less than £10.2 million, whether separate or part of a group.
Total assets less than £5.1 million, whether separate or part of a group.
Total employees less than 50, whether separate or part of a group.
The business must not have operated as a business that is legally required to be audited. Examples include banks and public limited companies, etc.
Non-statutory audits
These audits are not required by law and can be performed at the discretion of the owners of the business. They can also be ordered by the board of directors of large corporations. These audits work in exactly the same way as the statutory audits. Audit results provide business owners and decision-makers with unparalleled insight into an organization. This can be especially beneficial if you are looking to raise money from banks. It makes you confident about the quality and reliability of your financial statements.
Does my business need an audit?
The UK government has laid out certain conditions that a business must meet in order for it to require an audit, and if your business does not meet them, you are not required by law to have an audit. However, there are various benefits of having a business audited, so you may still want to action one for your business.
Audits help identify areas of improvement in internal procedures and protocols. They paint a clearer picture of the financial health of a company. This information might not be presented in the regularly produced financial statements, so an audit allows you to really inspect the inner workings of your business.
Praxis can help you with your auditing requirements. Our auditors will analyse your business and present an objective opinion on the state of your business while ensuring high-quality compliance.
Making an audit go smoothly
Audits require a number of documents and records to be collated. Having these readily available for auditors to review makes the entire exercise faster. You can speed up an audit of your business by making sure the following information is available:
Records of all the important accounting activities,
A document that explains the corporate structure of the business.
All relevant bank account statements.
A detailed breakdown of all business assets and liabilities.
Records of all wages paid as well as the P11D returns.
VAT returns and filings (if applicable).
What services can be provided by auditors?
Besides doing the required tasks, auditors also highlight key areas that need reviewing. An audit may reveal an absence of important accounting procedures. Audits may also identify patterns of discrepancies that could indicate fraud. Knowing these issues exist is the first step towards fixing them. We will bring these to your attention so they can be readily addressed.
Another example is detecting non-compliance within the business. An audit also scrutinises internal reporting mechanisms. This can make evident any loopholes that may have been exploited. Absence or nonconformance can do severe damage to quality control within an organization. An auditor can determine the viability of internal controls. Audits can also determine how well these controls and procedures are being implemented.
Praxis auditing services
We understand how audits help business owners. Our team is experienced in both statutory and non-statutory audits, and we know the audit areas to present to decision-makers.
By using our auditing services, you will have access to guidance at every step of the process so you can gain a better understanding of your business than ever before.
Our work does not stop once an audit has been handed over. We can help your business by using the results of the audit to improve your business. Praxis has experience in various other services that complement our auditing service, such as business valuations, business restructuring, as well as tax advisory services.